Looking for the perfect fit? Use the below chart to help you find the correct size.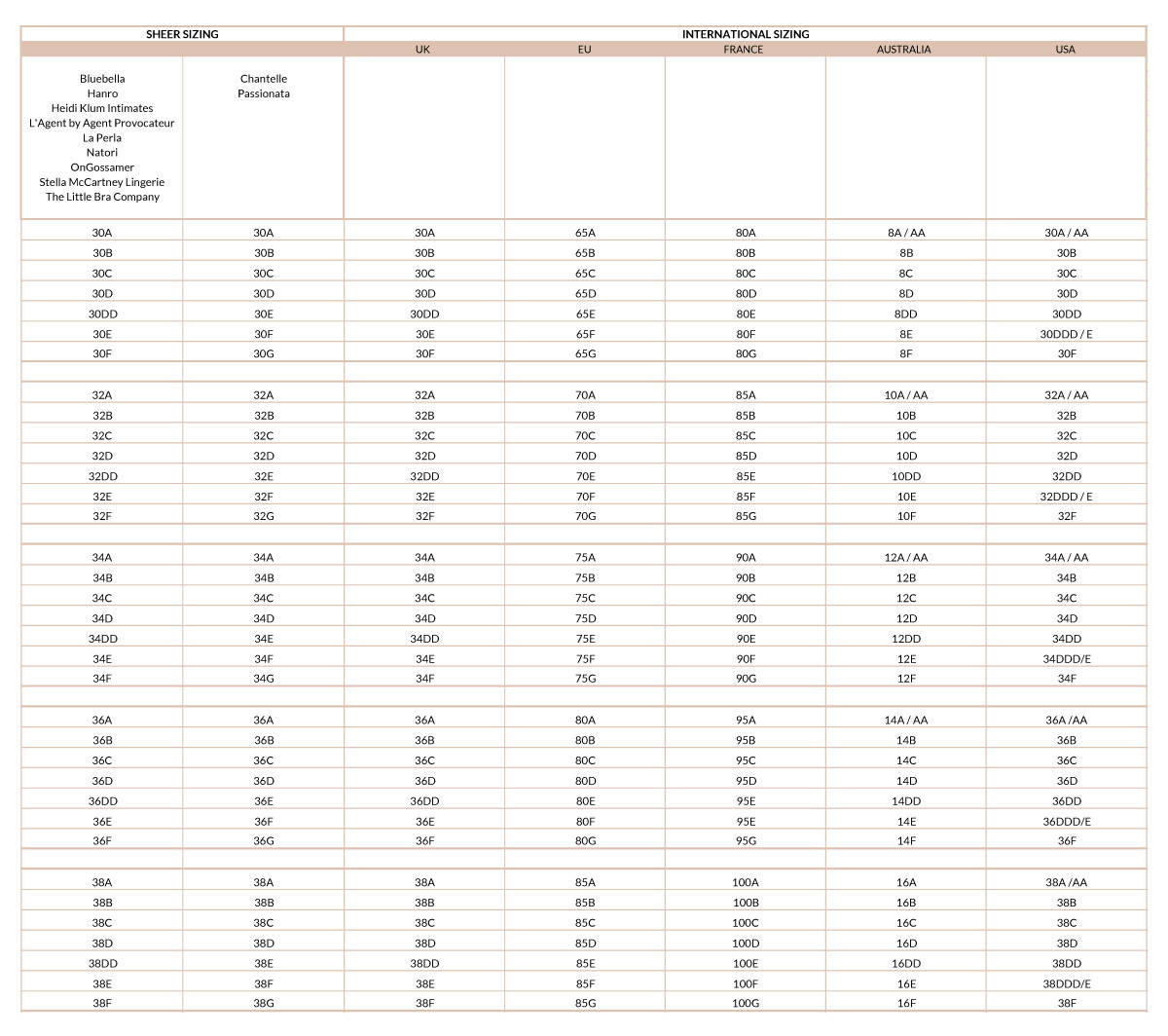 HINTS & TIPS
COMFORT IS KEY - Make sure you feel comfortable when seated or when you move your arms up, down and around.
LOOKS ARE IMPORTANT TOO - The apex of your breasts should sit mid-way between your shoulders and elbows. Uplifted breasts will make you look more youthful and give a slimming appearance.
TRY BEFORE YOU BUY - Bra sizes run differently depending on the brand, you may have to try several styles and sizes on.
USE THE HOOK THAT FITS - High quality bras that are well taken care of do not stretch drastically over wear and wash. Choose the hook placement that feels the best according to your correct bra size.
ALWAYS FAVOUR THE BIGGER BREAST - Believe it or not, every woman has one breast that is slightly larger than the other. Don't try to squeeze the larger breast into a cup that is too small. You can buy a padded bra with removable "cupcakes" or push-up pads. Simple remove the padding from the larger side instead.
NOT SURE ABOUT YOUR SIZE?
BOOK A COMPLIMENTARY BRA FITTING SERVICE WITH OUR LINGERIE EXPERTS TO FIND YOUR PERFECT FIT.