Our Story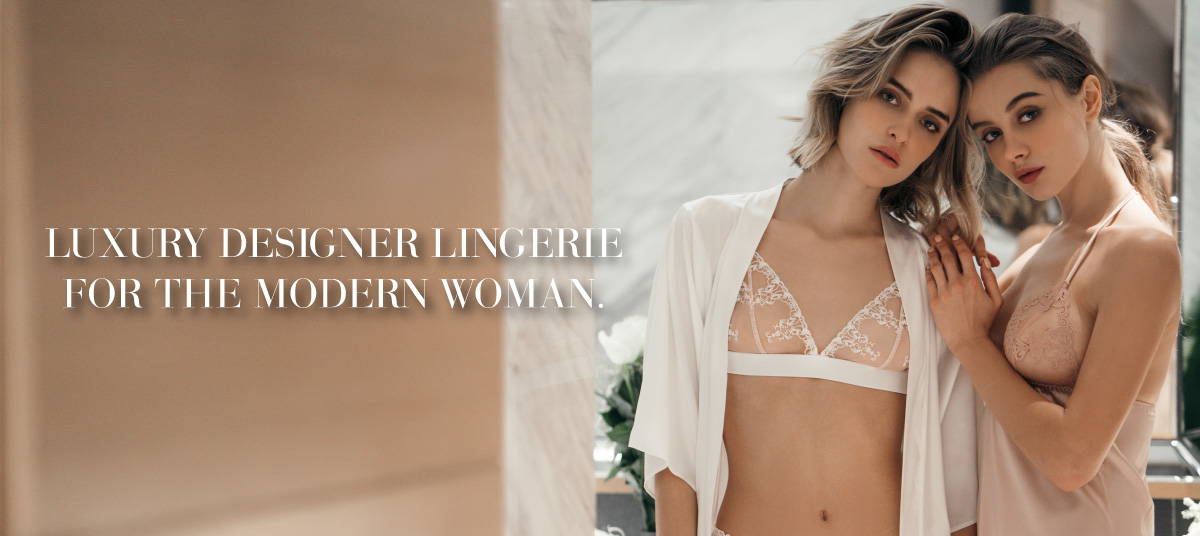 As Hong Kong's premier lingerie and swimwear boutique, SHEER specialises in over 40 designer labels selectively curated for today's modern, style-conscious women.
SHEER delivers a unique experience in a private and luxurious space with extensive expertise in lingerie fit, personalised service and exclusive collections.
We offer a one-stop shop for your every lingerie desire – designer lingerie, loungewear, shapewear, bridal collection, layering pieces, accessories, corsetry and swimwear.
Our customers are unique and so are we - our bras range from 28 - 38 band and A - F cup sizes, we carry designer brands that specifically cater to your needs.
Complimentary bra fitting services are available at our Landmark boutique.  
 
HONG KONG'S PREMIERE LINGERIE & SWIMWEAR BOUTIQUE
Located in the heart of Central, the approx. 1,000 square foot SHEER Landmark is located on the 3rd floor. Walking into the main room, you can find an extensive selection of fashion lingerie, loungewear, swimwear and alluring silky pieces; the second room offers a diverse range of everyday and solution lingerie, shapewear and all types of accessories.
---
THE TEAM OF LINGERIE LOVERS
Our team of Lingerie Lovers are driven by passion - for beautiful lingerie and to help women find the "a-ha" moment in our dressing rooms. With over 15 years of bra fitting experience, we aim to give each and every customer a personalized, memorable experience and to help any lingerie needs.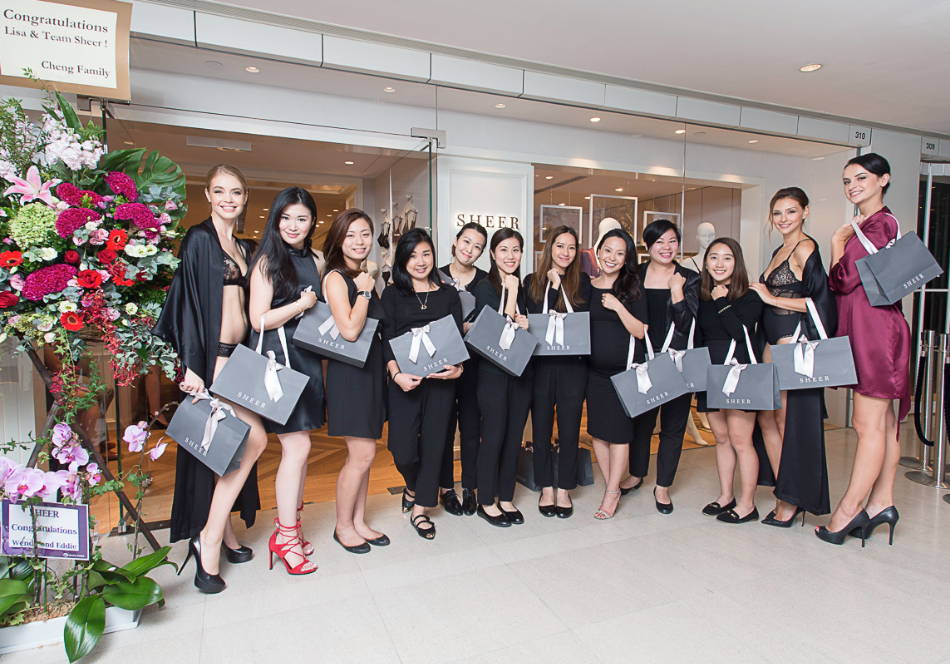 Our team at our Landmark Boutique grand opening in 2016.
---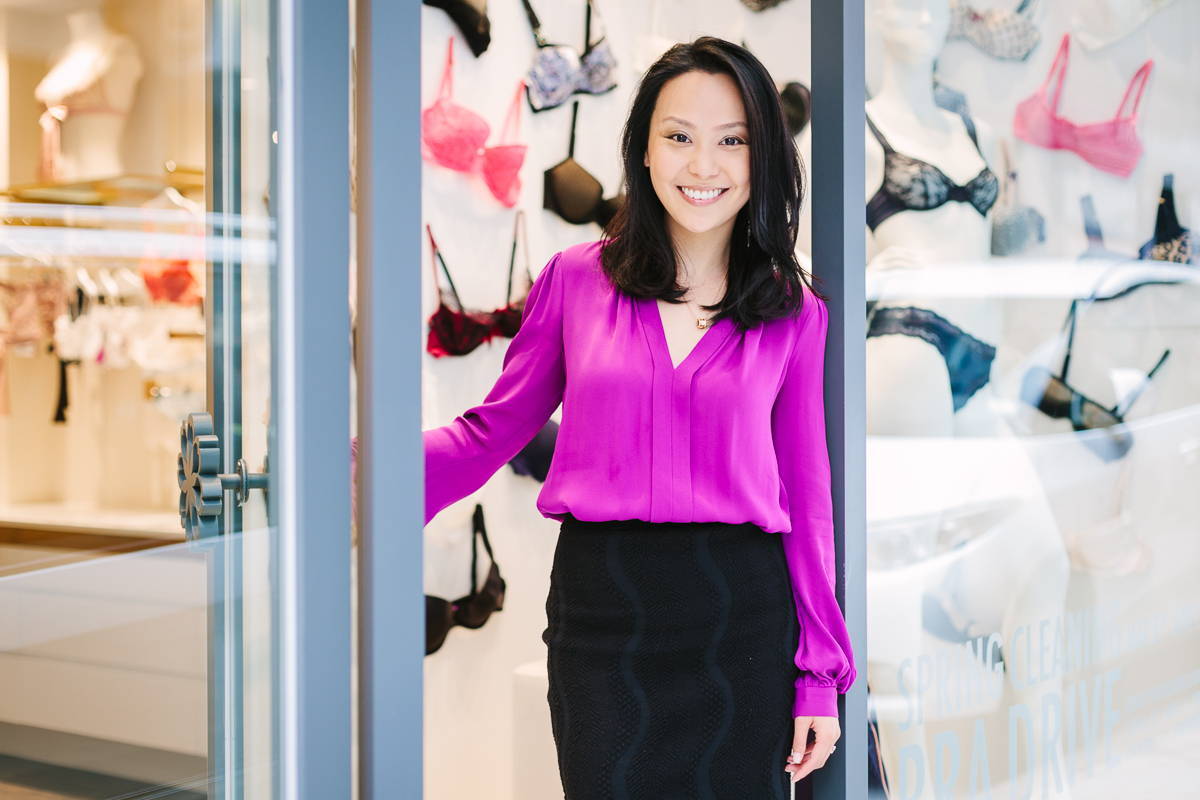 Founder and Owner, Lisa Cheng
With just an idea and love for beautiful lingerie, I was determined to help women find a better shopping experience in Hong Kong and, in turn, I found my own true calling of bringing exciting new designer brands to Asia.

Pushing the forefront of lingerie shopping, SHEER strives to empower women through its various charity initiatives
and by complementing the fashion wardrobes of the most discerning woman with beautiful and elegant intimates. 
SHEER brings awareness to pressing social issues affecting women and children in Asia through their charity fashion shows and events.
Partnering with Hong Kong's leading brands and celebrity models, SHEER has raised proceeds for programs
that benefit education for girls, rehabilitation of sex trafficked victims, and medical care for terminally ill children.
 
---
Each Spring, Sheer partners with corperates and local companies to collect and donate gently used bras to non-profit organizations across Asia who support and aid underprivileged women in need. The recipients of the donations are victims of sex trafficking, crisis pregnancies, refugee status or poverty.
Since 2013, Sheer has collected and donated over 10,000 bras and counting.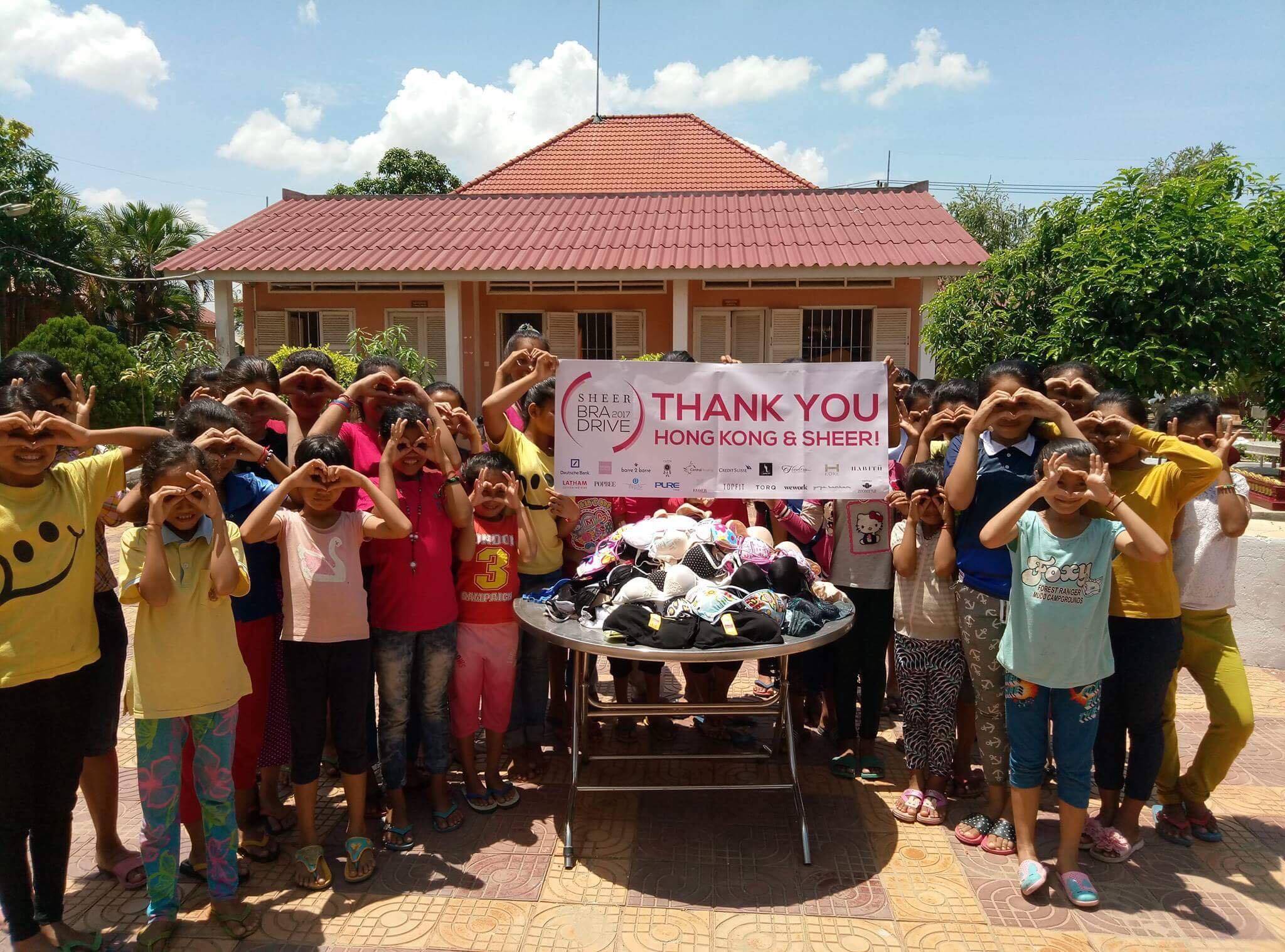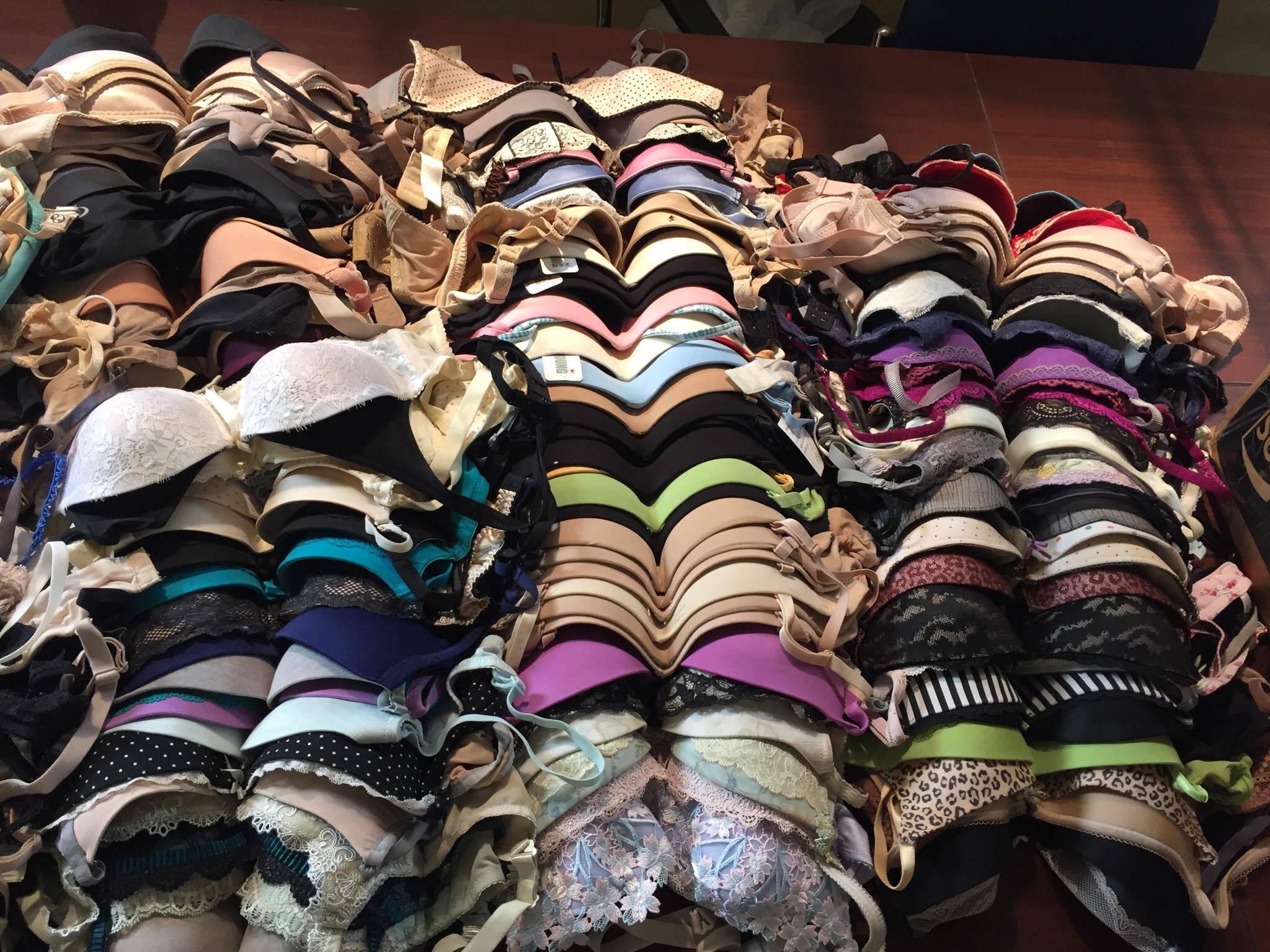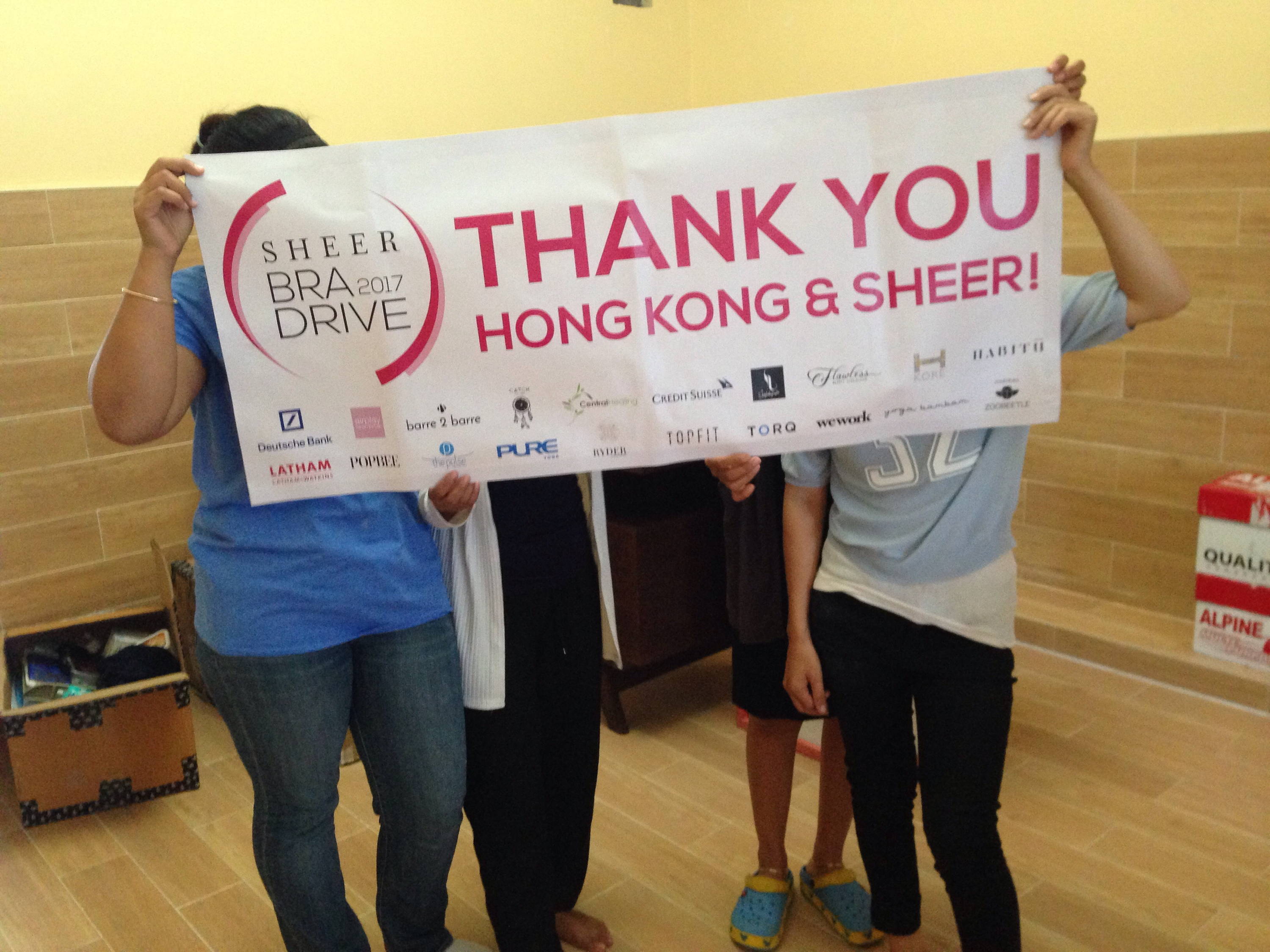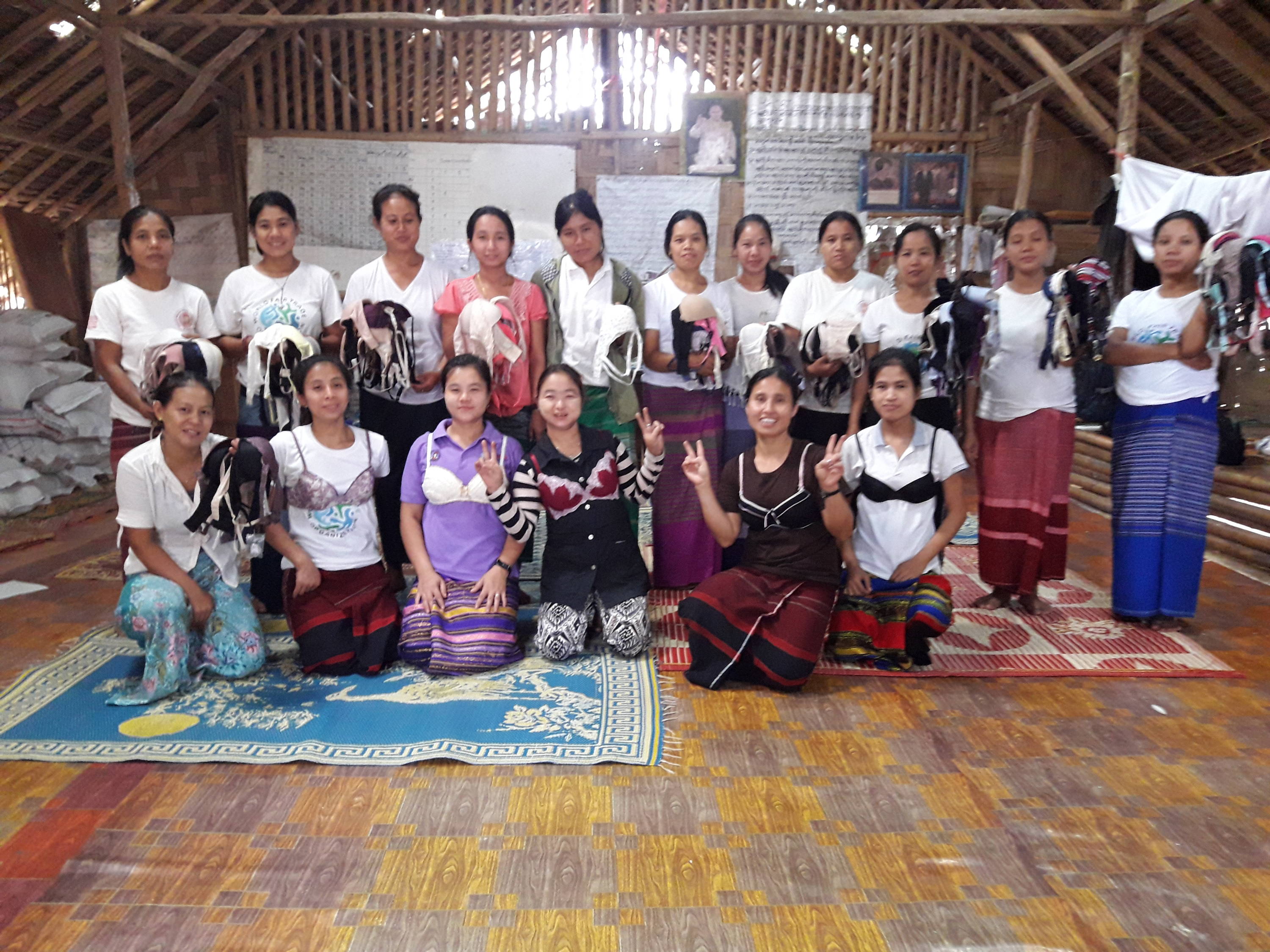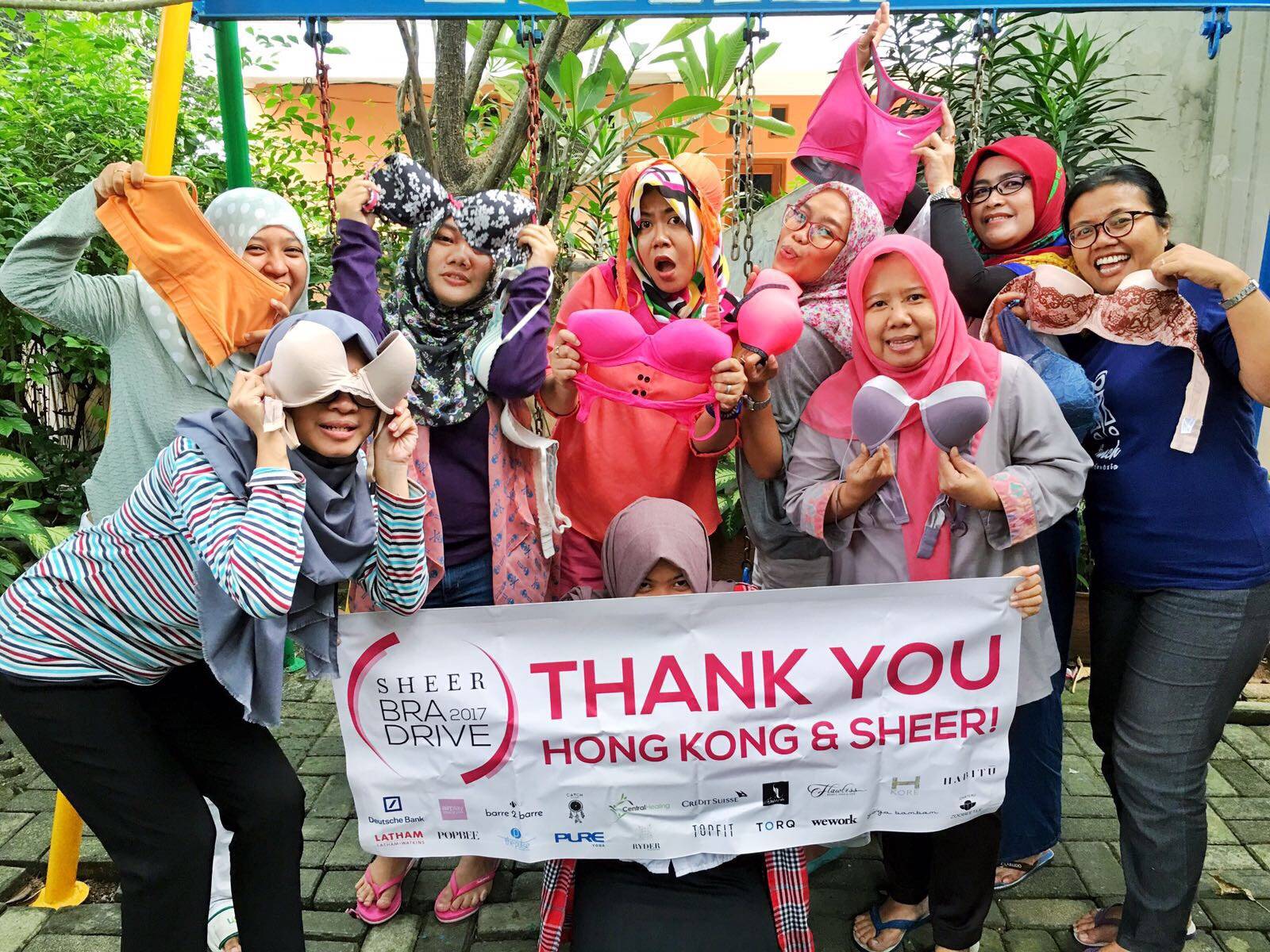 Christian Action Hong Kong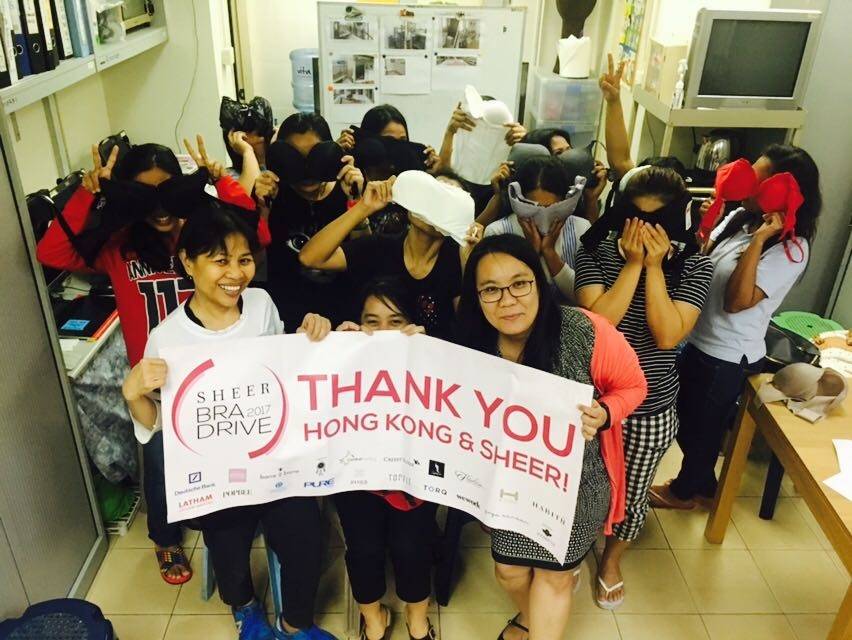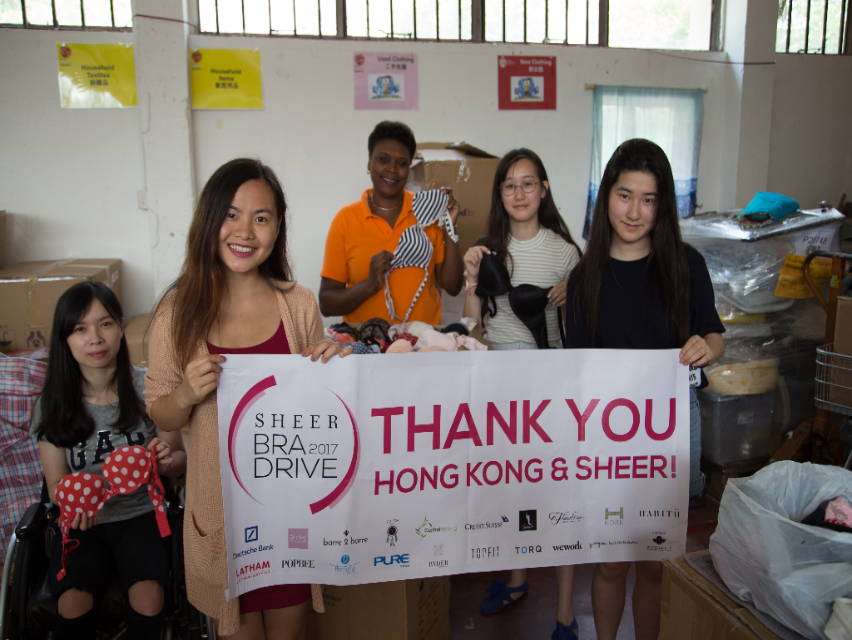 ---
---
CHARITY LINGERIE FASHION SHOW
SHEER hosts a series of charity lingerie fashion shows to raise funds for non-profit organizations such as HAGAR and Hong Kong Adventist Hospital Foudation.
On November 16, 2013, We helf our second annual "One Girl Every Girl" charity fashion show at Armani/Prive. The night was filled with over 300 guests who came to support Education for Girls with ticket sales and donations that benefitted  Hagar International education programs.
Hagar International is a non-profit organization committed to recovery and economic improvement of women and children who fall victim to severe human rights abuses such as sexual violence, illegal trafficking, poverty and child marriage. Hagar operates 5 school centers in Afghanistan, Cambodia and Vietnam teaching over 600 girls at a time the proper skills to become self sufficient.
On November 7th, 2015, We hosted our annual charity fashion show, One Heart One Wish at Penthouse Rooftop. Proceeds from ticket sales were donated to
the Hong Kong Adventist Hospital Foundation's Pediatric Heart Fund.
The Hong Kong Adventist Hospital Foundation's Pediatric Heart Fund raises money for surgeries and treatments for underprivileged children and orphans suffering from congenital heart disease. The children who benefit from this fund are between the average ages of 4 – 8 years old. Children who suffer from congenital heart diseases are unable to participate in simple activities due to respiratory difficulties and many are orphans because of their medical conditions.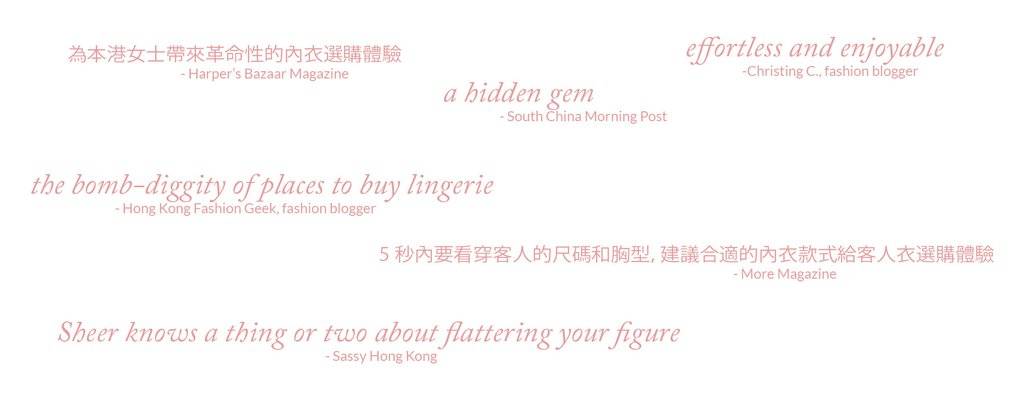 #SHEERCelebs
Fashionable celebritie, models & bloggers from around the world who love to be dresed in SHEER's curated collections.
ANA R IN MARYSIA & PAOLITA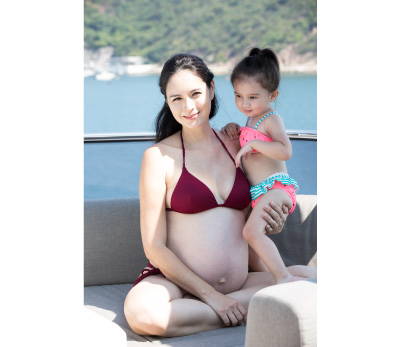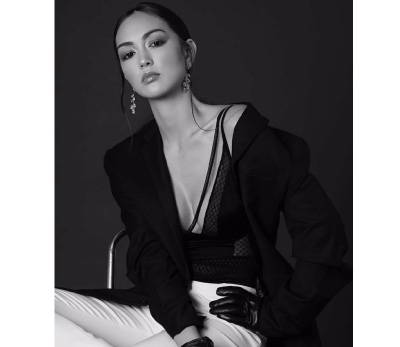 SHIGA LIN IN OLIVIA VON HALLE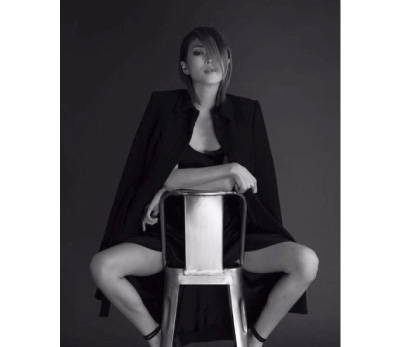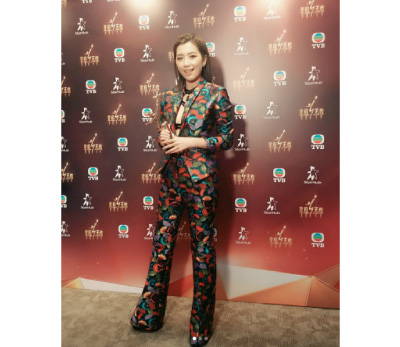 ELVA HSIAO IN FLEUR OF ENGLAND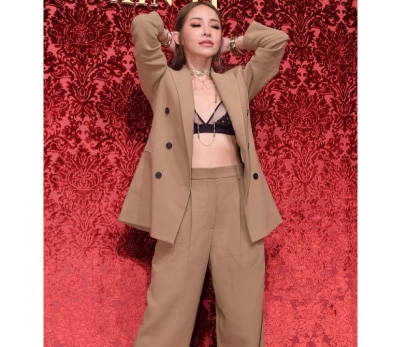 WHAT DO OUR CUSTOMERS SAY ABOUT US?
Dear Sheer Team,
I am a big fan and supporter of Sheer, thank you for bringing all these lovely lingerie to Hong Kong.
I was at the gym and yoga studio last night and had a thought. I was so amazed how all these gorgeous woman at the gym wears such terrible underwear. They wear really cute workout outfits and nice dresses from work but once they remove the outer layer, most of them wear granny panties!
We need to get gorgeous Sheer lingerie onto these women. Add an extra layer of sexiness into working out!!!
Happy Friday.
J.M.
Hi Lisa,
Just a quick note to say thanks for your service today. I'm wondering why I have not been in before for this service!!! Feel amazing in my new bra & can't wait to wear the rest!!
Thanks again!
R.M.  
I have just come home from the most positive bra shopping experience ever.  
Lisa at Sheer is amazing.   I cannot recommend her highly enough.
From the moment I walked into the beautifully designed store, I felt welcomed but not pressured. The environment is beautiful, the lighting is kind, the lingerie is gorgeous, and Lisa and her staff know their stuff.
I spent an hour in the store and enjoyed every minute of it. I couldn't believe how much choice I had and how Lisa just knew what would work for me.  
I've recently changed sizes and I needed to be fitted, so I booked an appointment with Lisa. I would suggest doing this if you're visiting for the first time (I booked mine on the same day, so it was all very easy). In fitting me, Lisa demonstrated her knowledge and skill. Each bra I tried was tested by Lisa to make sure it was a good fit, which gave me comfort that the bras I chose to buy would not only look beautiful but also feel good and do their job in the long term. I ended up walking away with exactly what I needed, plus a pair of amazing silk pyjamas which weren't planned but I do not regret.  
Visiting Sheer was my third attempt to find a store in Hong Kong that could fit me well. I am so glad I found them. I will never go anywhere else again.
S.D.
Fabulous Lingerie & Amazing Personalised Service! There is no where else like Sheer - once you've shopped there once, they know your size, your preferred style, your favorite colour. Every time I stop by I leave with more than I came for - and gladly so!
Absolutely and undoubtedly the best place for a woman to shop for intimate clothing in Hong Kong.
D. R.