Lingerie For Anybody, Everybody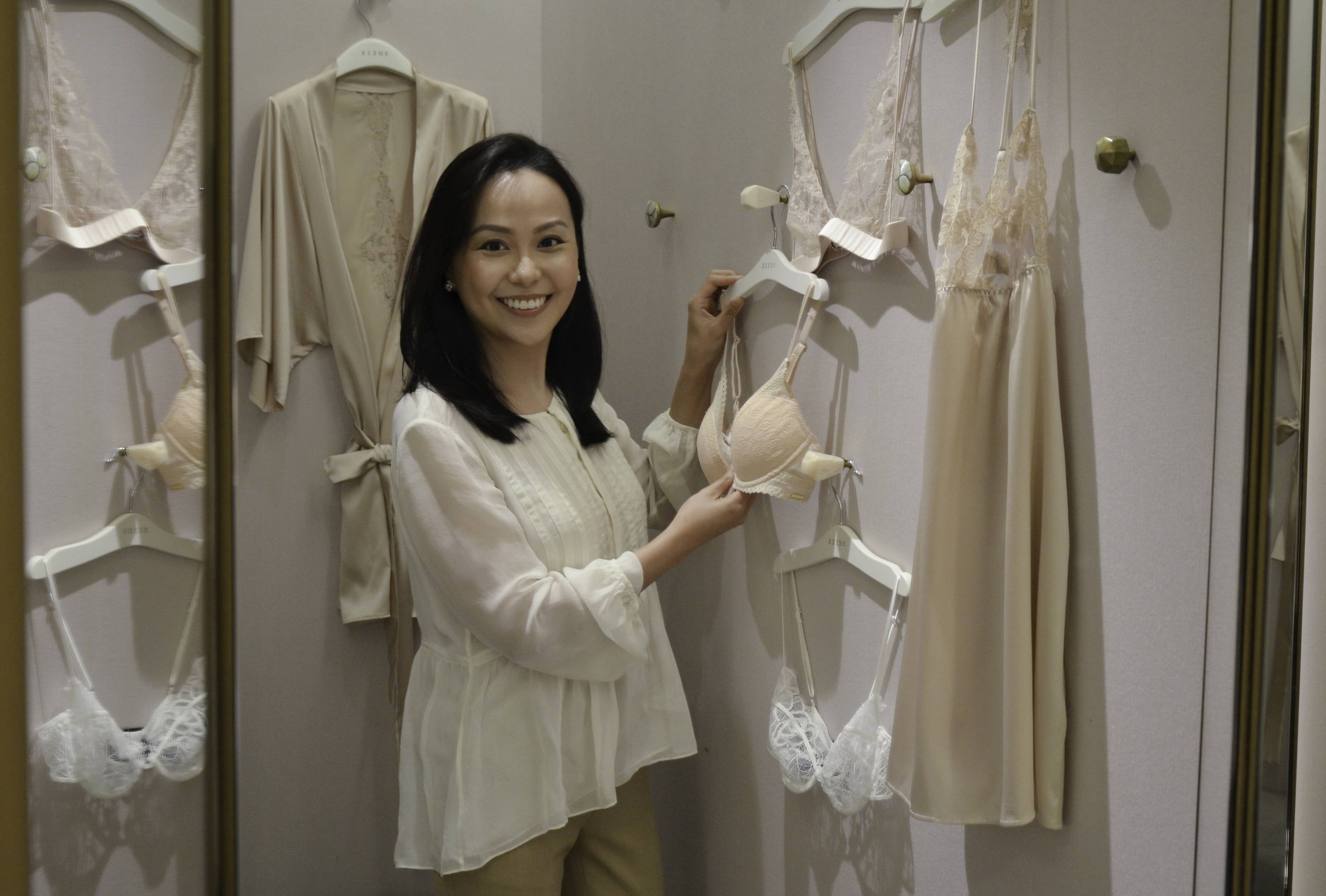 Lisa Cheng Kim, Founder of Sheer
In 2011, after spending multiple years in New York City and Europe pursuing a career in Global Marketing and Product Development for beauty giants Shiseido and L'Oreal, our founder Lisa moved back to Hong Kong in 2011 to fulfil her dream of becoming an entrepreneur.
Upon returning to Hong Kong, Lisa immediately discovered that Hong Kong lacked a proper multi-brand lingerie boutique with fitting expertise and inclusivity of sizes and styles. Out of this realisation, Sheer was created.
Lisa envisioned an experience where modern and sophisticated women could enjoy lingerie as an act of self-care, motivated by everyday comfort to fit their different lifestyle needs. Now in its 9th year, Sheer has since become Hong Kong's premier lingerie destination, featuring a range of solutions from international designer labels and staffed with qualified fitting experts. Over 15 designers are exclusively stocked at Sheer Hong Kong, including swimwear, loungewear, and maternity options.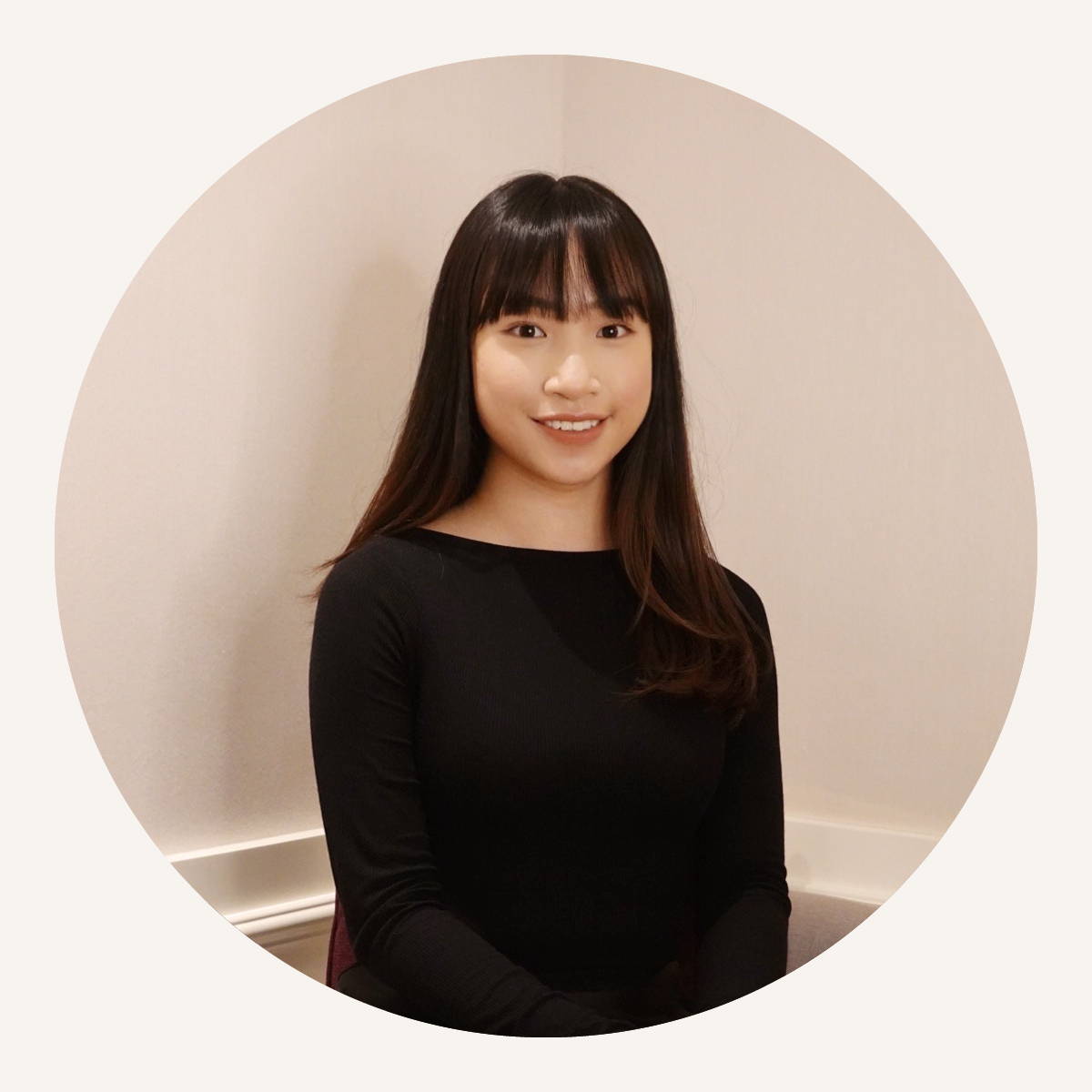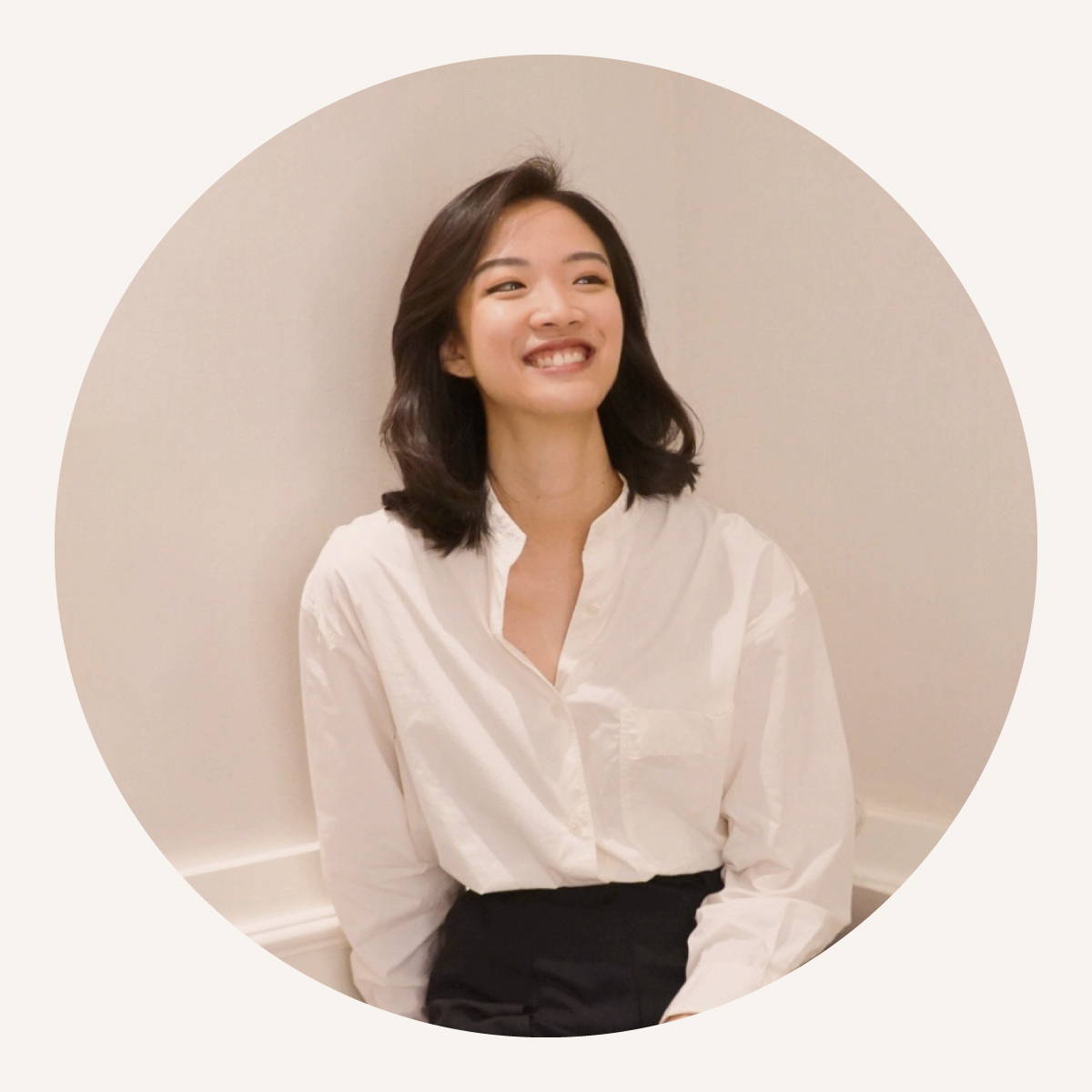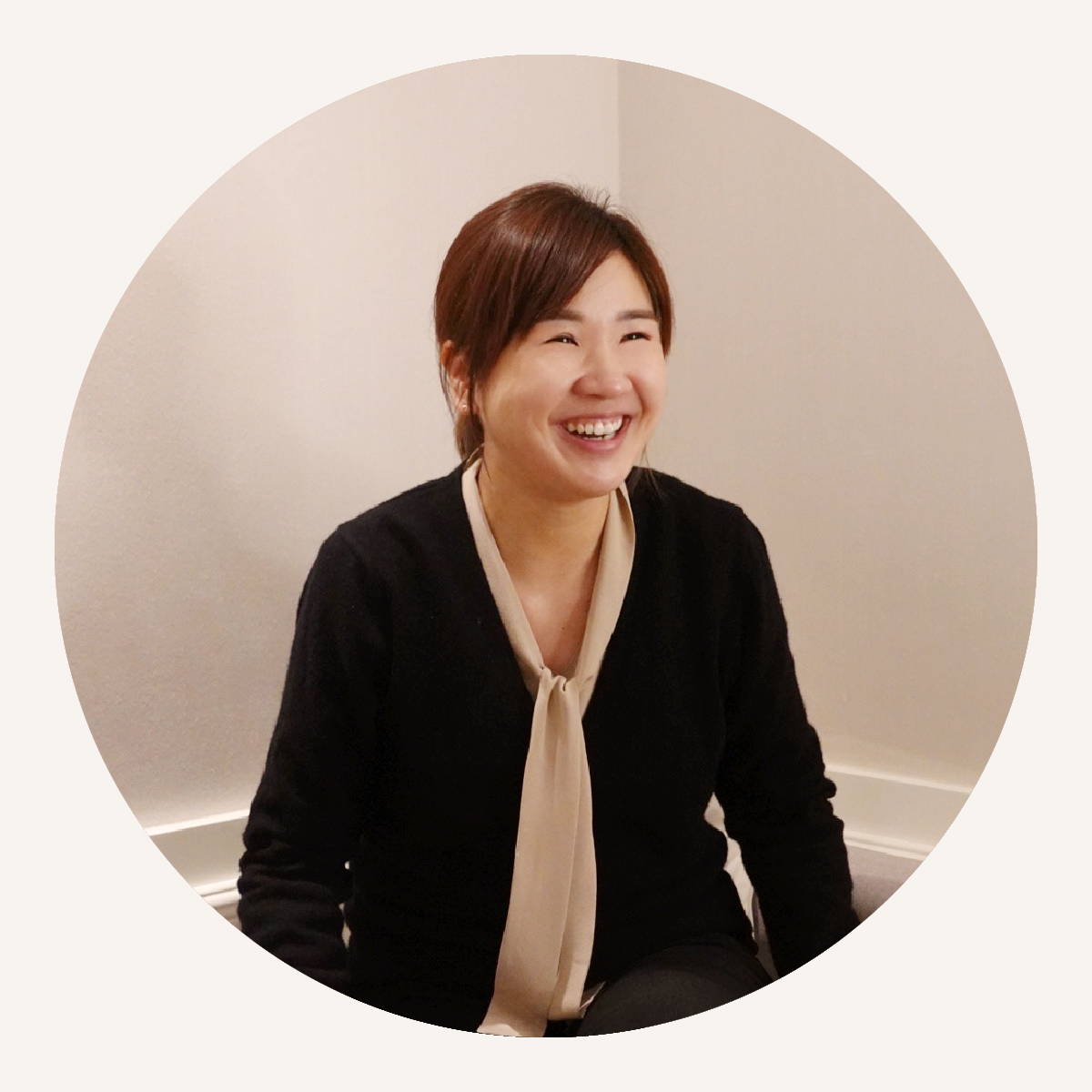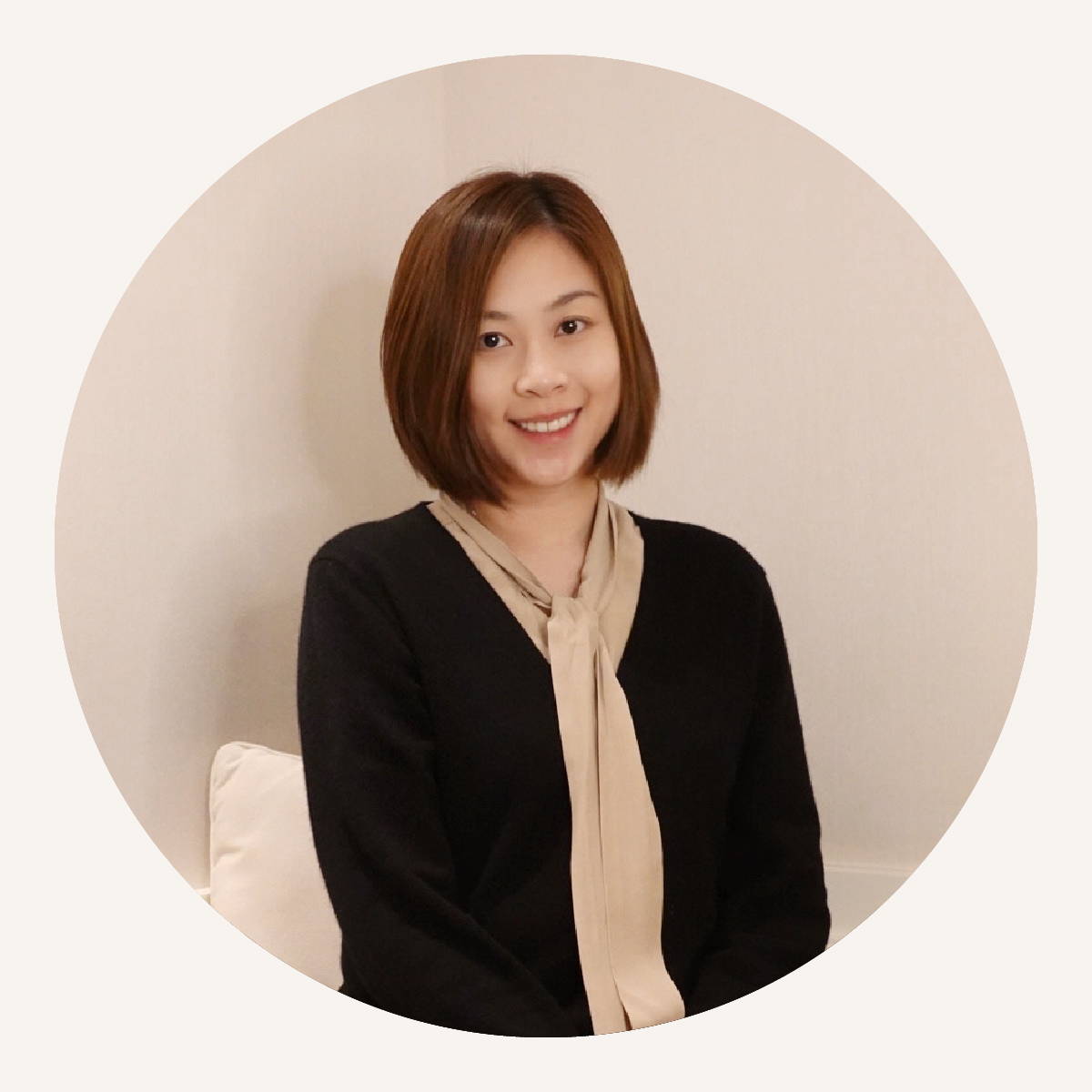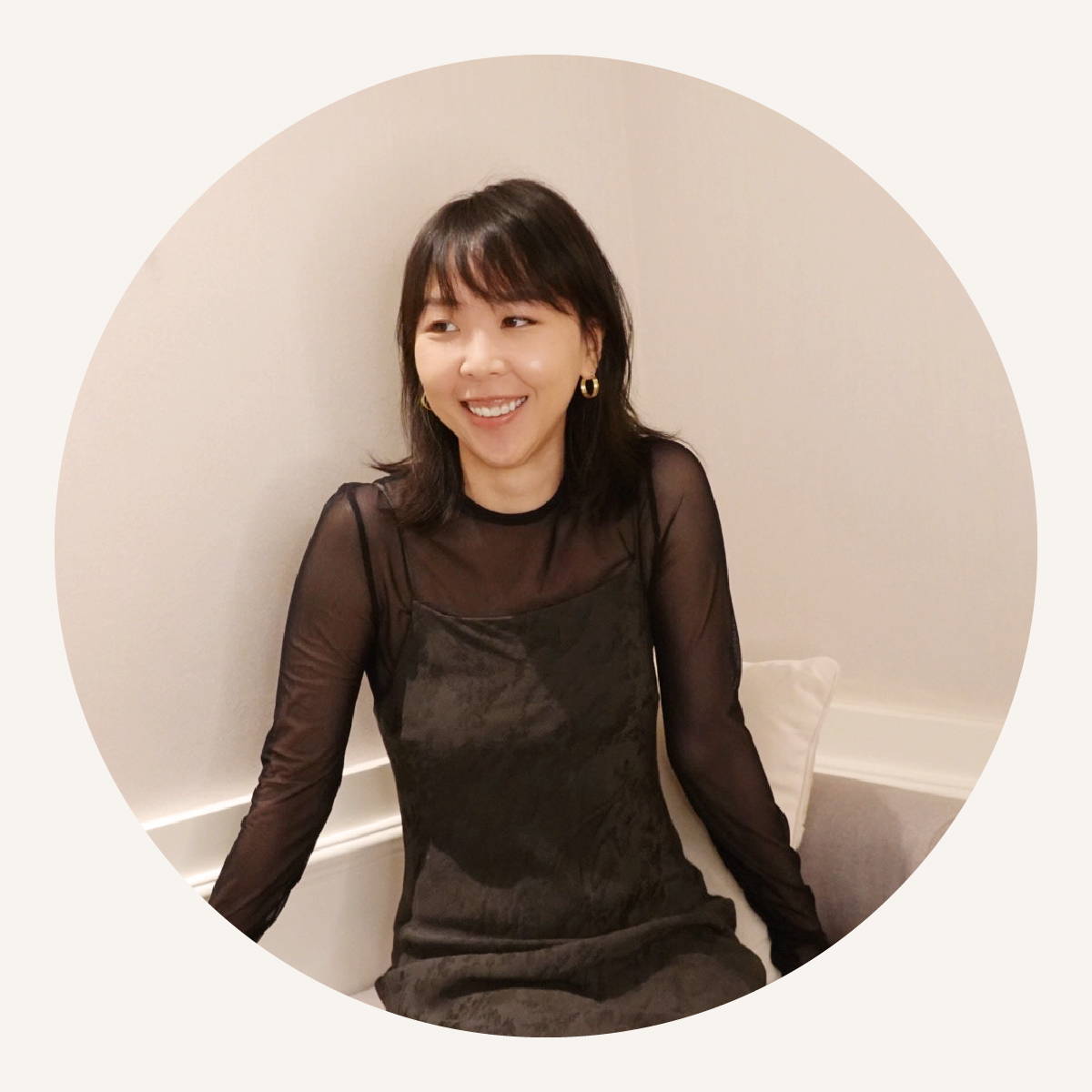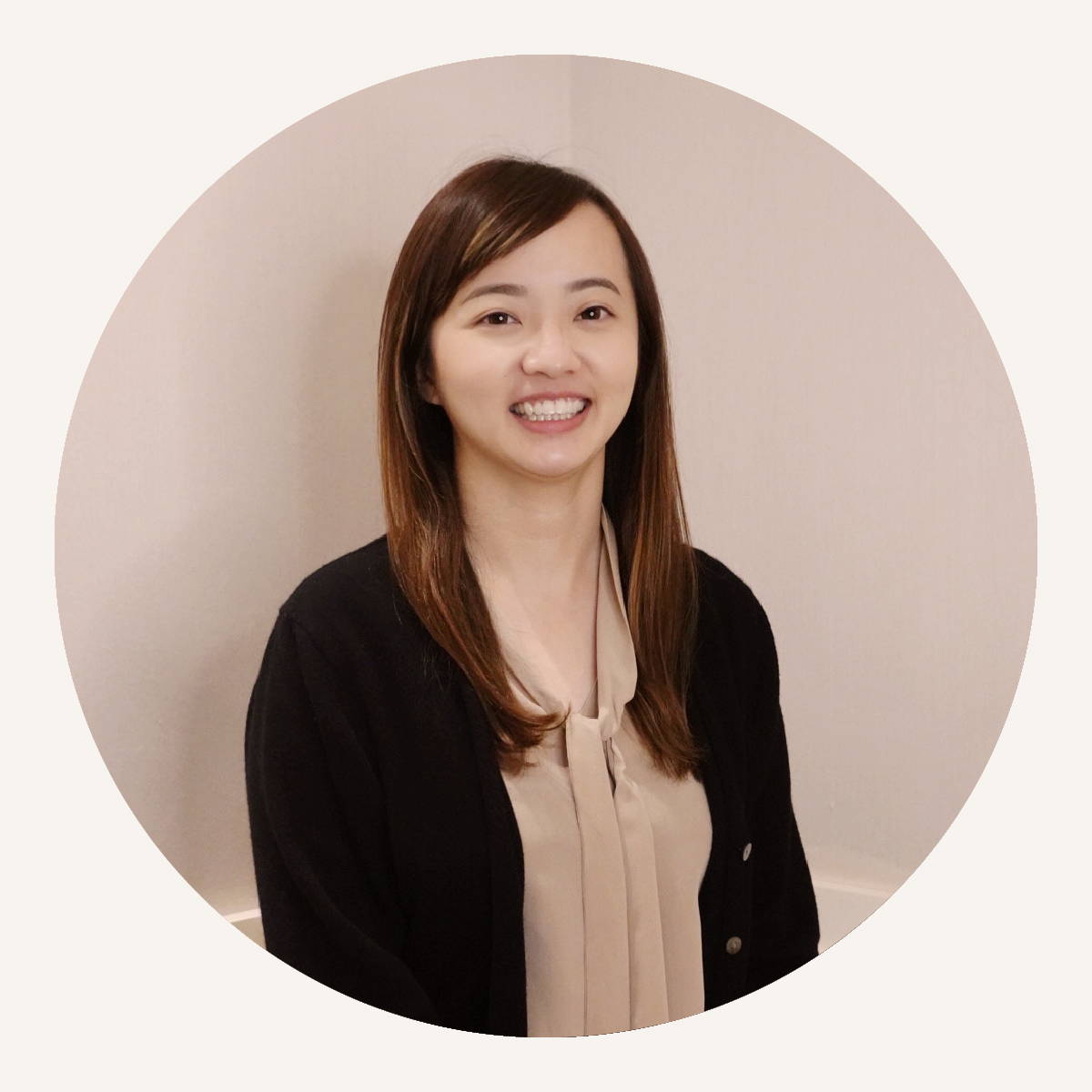 We offer a one-stop destination for your every lingerie desire, where each piece is carefully selected by our team of lingerie specialists, curated for today's modern, style-conscious woman.

From lingerie, loungewear, to swimwear, Sheer curates a collection of over 40 international brands for you to find something perfect for every occasion.

Each woman is unique and so are we - that's why our offering ranges from 28 - 38 bands and A - F cup sizes to cater to every woman's different needs.

Lingerie is a personal journey and so our team of lingerie lovers and fit experts are always here to help you find a perfect piece you'll love!
Located in the heart of Central, our boutique on the 3rd floor of Landmark conveys a beautiful sense of femininity and refreshing chic with its polished and timeless interiors. Walking into the main area, you will find an extensive selection of fashion lingerie, loungewear, swimwear and alluring silky pieces; the second room offers a diverse range of everyday and solution lingerie, shapewear and all types of accessories.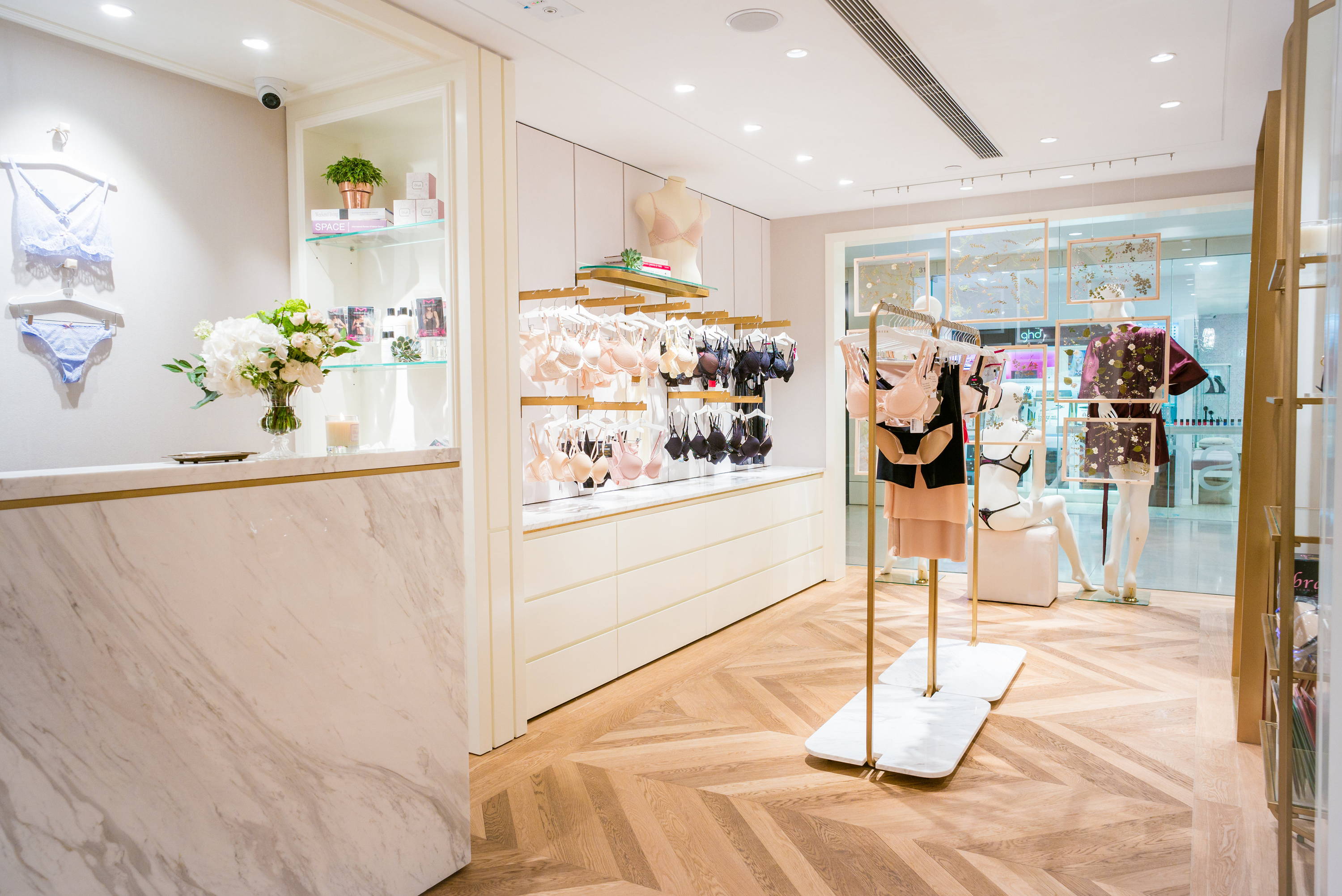 The Most Complete Collection

As one of Hong Kong's premier lingerie and swimwear boutique, Sheer stocks over 40 specially curated designer labels from around the world in sizes from A - F cup and 28 - 38 band sizes. Our pieces include everyday bras, beautiful lingerie, and comfortable loungewear. In addition, we also carry many special occasion items such as shapewear and accessories for events, bridal pieces for that Big Day, and swimwear for your next beach holiday.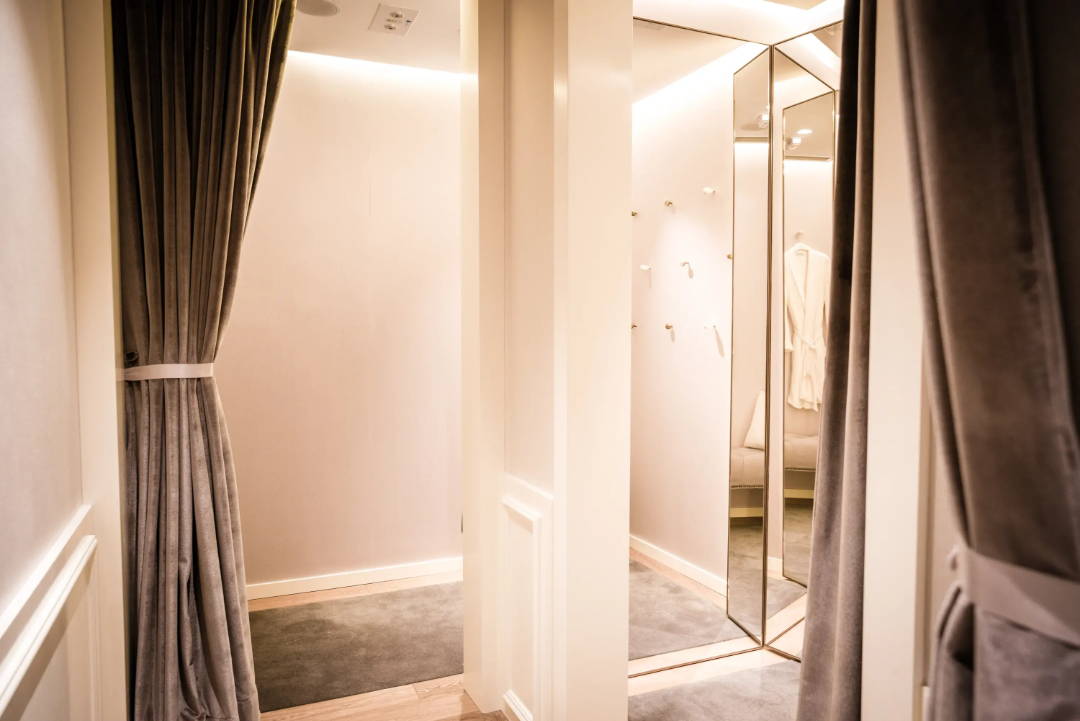 Your need for privacy and comfort is always on our mind. Our two spacious fitting rooms adorned with velvety curtains evoke the warmth and elegance of a romantic salon. Each fitting room is equipped with a lounge robe, soft slippers, and a how-to guide on the proper way to put on a bra. To further personalize your experience at Sheer, our service highlight is notably our private bra-fitting appointments. This special service will allow you to truly benefit from the expertise of our Lingerie Consultant who will not only make sure you are wearing the right bra size but also solve any lingerie issues you may have.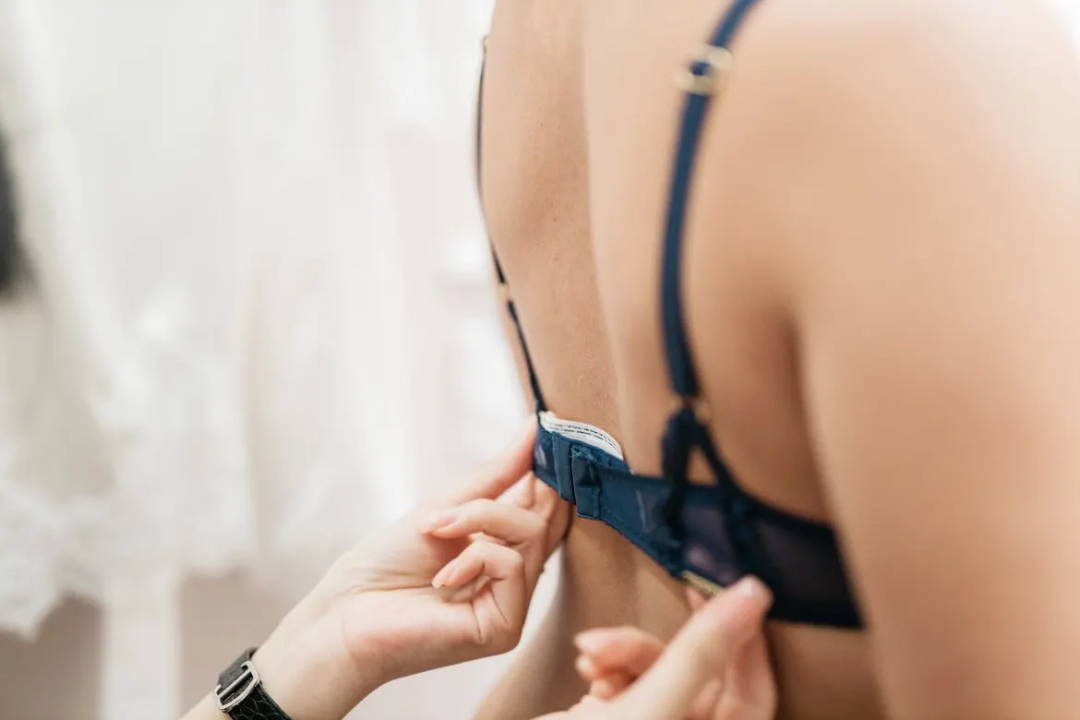 A Team of Lingerie Enthusiasts

Our love for lingerie is what sets us apart. The dedicated team at Sheer is always available to provide professional advice on the fit of your bra, practical solutions for any specific concerns, and a friendly guide as you browse our beautiful boutique. Each brand that we carry have been carefully chosen and tested by our team of lingerie enthusiasts for quality, comfort and style.
We are always looking for new brands to introduce at Sheer!
For any brand partnership inquiries, please contact us at stockist@sheer.com.hk
2020 Bra Drive Update:
Unfortunately, due to the current ongoing COVID situation in Hong Kong and globally, we have had to make the difficult decision of postponing the Bra Drive until 2021. We will continue to monitor the situation closely, and once circumstances permit, we will continue again with our Bra Drive. Thank you all again for your ongoing support!
Each Spring, Sheer partners with cooperates and local companies to collect and donate gently used bras to non-profit organizations across Asia who support and aid underprivileged women in need. The recipients of the donations are victims of sex trafficking, crisis pregnancies, refugee status or poverty. Since 2013, Sheer has collected and donated over 10,000 bras and counting.
Bras are a luxury that many underprivileged women cannot afford. They are the least donated clothing item, yet most needed, for women to gain social acceptance and empower themselves with self-dignity. In many impoverished areas, wearing a bra can be what saves a woman from abuse as it symbolises respect and status.
For any inquiry regarding our Bra Drive partnership, please contact us at hello@sheer.com.hk