The New Age of Push-Up Bras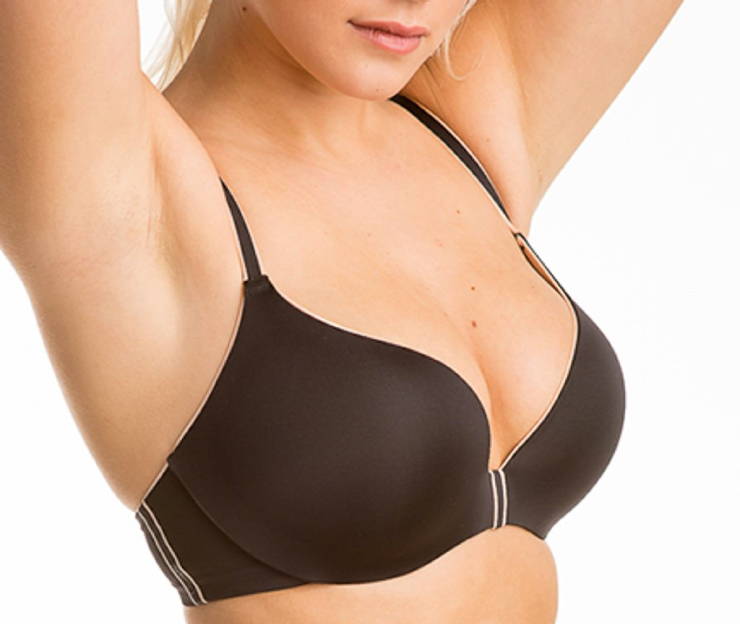 THE NEW AGE OF
PUSH-UP BRAS
We all need a little extra help for some days, no matter it's make-up, shapewear and of course, PUSH-UP BRA. For years, push-up bra has been conceived as something unnaturual artificial and "fake", and totally irrelevant to today's comtemporary woman like YOU! So, ditch the old-fashioned, heavily padded push-up bras, here's the edit of comfortable designs to LIFT AND ENHANCE. (While looking super natural, of course!)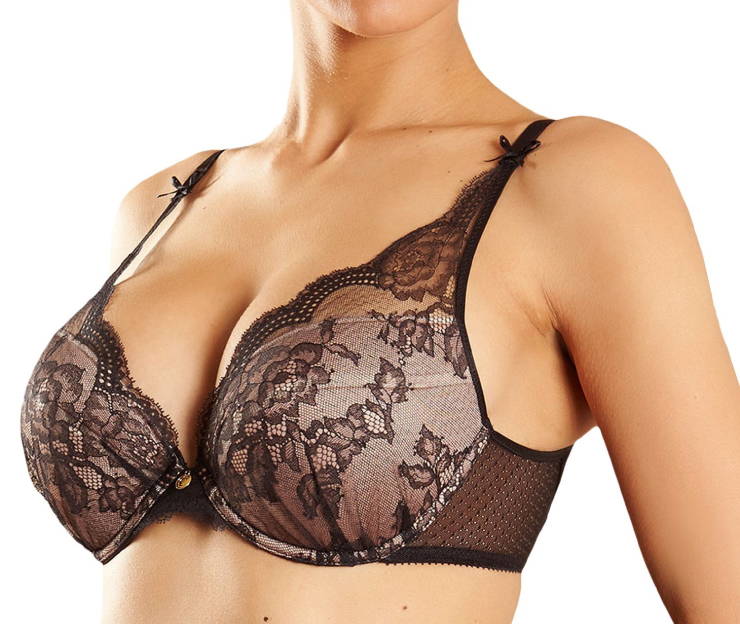 We love a bra that always gives you more than one option. With THE LITTLE BRA COMPANY's JEANNE LACE BRA, you can freely adjust the lift you desire with its removable paddings, giving you the natural-looking cleavage you want and a nice plunge neckline. And it gets better with its fully adjustable and converible straps! Have we also mention that this brand carries a wide range of bandsize starting from 28 to 36? We guarantee you must be able to find your perfect size.
Yes, we know push-up bras are all about lifting, lifting and lifting. But let's be honest with ourselves, people who are born with naturally big breasts also can't fight one thing called GRAVITY. Gone are the days that your push-up bra raises your breasts rocket-high to your throat, let this unrealistic trend stay in the 90s. So what is a good lift? A good lift should be subtle. What's so good about this SEGUR LACE PUSH-UP BRA from CHANTELLE is that, instead of going solely up high, it should also be pushing your breasts inwards for a concentrated lift. And more importantly, it's not only about lifting your breasts, it's also about lifting your mood!
One thing we often neglect when choosing a bra is that - our body changes. There could be different reasons behind such as weight loss or gain, or simply because it's that time of the month. Therefore, it is important to choose a truly versatile bra that fits along with this little changes. We love the BUMP IT UP PUSH UP BRA from ONGOSSAMER for your can adjust the fit by twisting the center of it! This bra has pariticularly received excellent reviews from ladies with petitie sizes, saying that it adds a whole cup size to your breasts. (yet still being super comfortable!)
Let's not forget about the CLEAVAGE, after all that's why we are wearing push-up bras. How your cleavage looks largely depends on how your bra shapes your breasts. We have mentioned above that a good push-up bra should give you a concentrated lift. Other than that, it should also sculpt your breasts without "deforming" its natural shape. Choose a bra that gives you just the right amount of push and ENHANCE your body, like this STELLA SEAMLESS PUSH-UP PLUNGE BRA from STELLA MCCARNTEY LINGERIE There are many different types of boobs in this world and we believe that they are all beautiful, as long as we EMBRACE OUR NATURAL BODIES.
You might also be interested..