Mom's must-have list
Posted on May 03 2018

---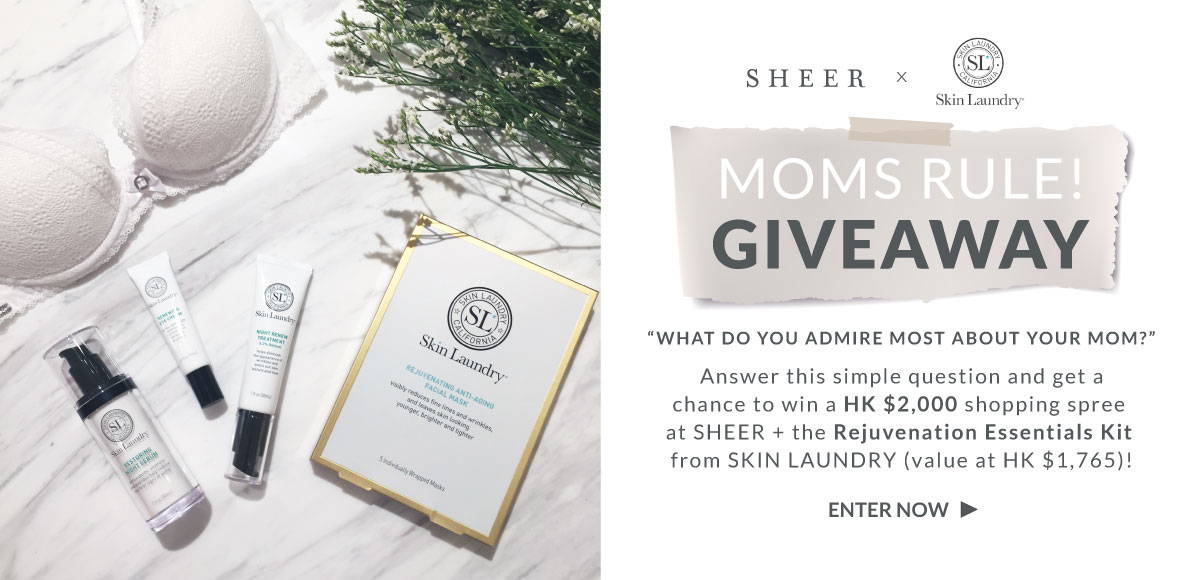 Join our giveaway, express your love to mom and get featured!
 
"What do you admire most about your mother?"
---
" I admire mother's ability as an event planner! Since I was young, she would plan out my birthday parties to the utmost detail, from creating cute dishes on the menu, arranging little gifts and games for the kids, to making pinatas from scratch with me for our guests as a yearly custom! Even now, she's dedicated to welcoming our guests at home with a well thought out menu, always impressing guests and friends and have earned herself the title - Principal Connie ( meaning she's the major planner with a group of following members)."
- Charmine
---
" She is my multitasking hero who takes care of me, my dad and my sister. She is also my lifelong support system and she knows best! Whenever I am in a bad mood, she brings me to shopping haha!"
- Sandy
---
" She puts up with all my crazy ideas and always has my back. And she loves English bulldogs just as much as I do."
-  Alyssa
---
" I think one of the most endearing qualities that I admire most of my mum is genuineness. When you meet a genuine person, they tend to look you directly in the eye and many times they touch you in order to connect. That's how she communicates with others. She doesn't have the average walls up that many people have in life. She seems to touch everyone in a way where one can immediately connect with her and for sure she has no false pretenses. She crosses all barriers and has the ability to connect with others and radiates great empathy to others. It's almost like she has an additional sense. She never pretended to be perfect or know all the answers but one thing is for sure anything she tells you is coming straight from the heart.

My mum is the one that is always there, the person I can count on, the one that will never turn her back on me. The one that supports, helps, hug, kisses, gives me confidence, comforts, listens, makes me laugh, cheers me up and wipes my tears. She will definitely be the one that I always admire and love the most.
Happy mother's day to all moms out there!"
- Yun Hing
---
"As a mom myself, I have so much respect for the work that my mom and all moms do each day. We're doing more than any one human should and simultaneously feeling guilt and shame about not doing more. We may often go to bed at night wishing we'd done better that day or feeling bad that we didn't have more patience. That love which is so so powerful and overwhelming, all those very first feelings,excitement and nervous! Mothering is series of adventures. It challenges me to learn and do new things every day. NOTHING can prepare you for the emotional rollercoaster . A-B-S-O-L-U-T-E-L-Y nothing! It is hard to put into words the overwhelming rush of emotions. "
 
- Ka Ling Maggie
---
" How kind and generous she is! And that she will always support me no matter what, but also pull me into line when needed!"
- Alice
---
"She never give up, no matter how hard the situation is. And she always put her children first. I love you mum"
- Steph